About Boston Volvo
The oldest member of The Village Automotive Group, Boston Volvo Village is proud to be Boston's home for genuine Volvo Sales, Parts and Service.  Along with our sister location in Danvers, we take great pride in the
vast reservoir of Volvo knowledge and experience that we have accrued since 1957 as one of the founding Volvo dealers in America
. 
About The Village Automotive Group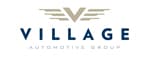 The Village includes such distinct and respected local dealers as Boston Volvo Village of Allston/Brighton, Charles River Saab, Honda Village of Newton Corner, Hyundai Village of Danvers, Audi Norwell, Porsche Norwell, and Volvo Village of Danvers.  To find out more about the history of Village Automotive and our founder Ray Ciccolo,
please click over to our main Village Automotive site.

The Village Automotive Group Mission Statement
The mission of the Village Automotive Group is to profit from the sale of automobiles, parts and service. We will achieve this by creating an environment for our customers of comfort, trust and respect.
This environment will be created through the continued emphasis on employee satisfaction, which leads to greater efficiency and productivity through employee retention.
We will strive to teach our employees to establish a daily goal of anticipating and satisfying our customers needs in order to establish a relationship-based business, which cultivates an ever-growing customer base.