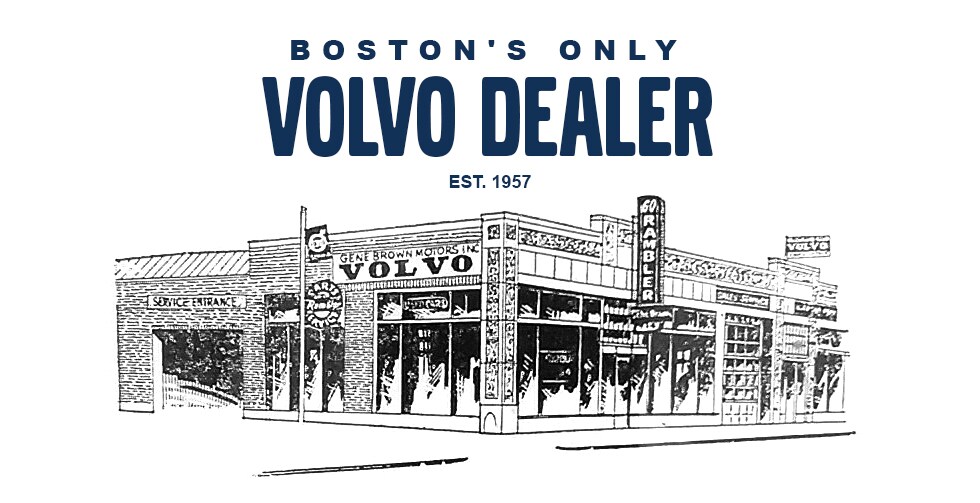 Boston Volvo Village is the only Volvo dealer
located in Boston and in Suffolk County.
You'll find us conveniently located on N Beacon Street in the neighborhood of Allston, right on the border with Brighton. We are minutes from the Green Line (B Branch), the Mass Pike (I-90) and Soldier's Field Road. We are also steps from the Boston Landing stop on the Framingham/Worcester Line of the MBTA Commuter Rail.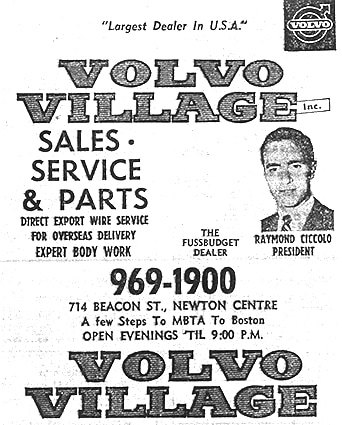 Back in 1957
A small dealership named Gene Brown Motors of Newton Corner, MA became the first dealership in New England to start selling a strange new imported vehicle - from Sweden of all places - called a 'Volvo'.
Things started out slowly, but a few years later in 1963 a young college graduate and budding entrepreneur named Ray Ciccolo pooled the proceeds from the sale of his Laundromat business and purchased the dealership. Ray didn't have much confidence in the main brand at the dealership (anyone remember Rambler?), but he was intrigued by the potential of his Swedish import. From that wise piece of business acumen, a slice of local business history was made.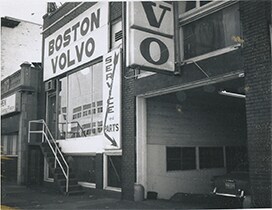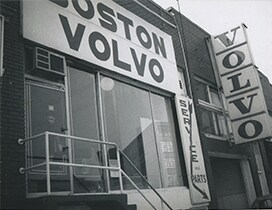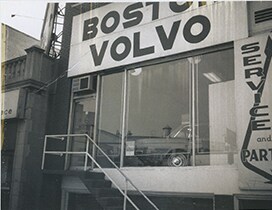 Ray started with a great product
in a great location,
with customers savvy enough to see that underneath the boxy skin was a quality vehicle that did the most important thing imaginable in a car: keep its occupants safe. So he took this great product and his great customers, changed the store's name to Volvo Village, and did something that came naturally to him: he created a family environment within the store. Ray figured that if his employees enjoyed their time at work, they would pass their enthusiasm on to the customer and he would have a chance to succeed.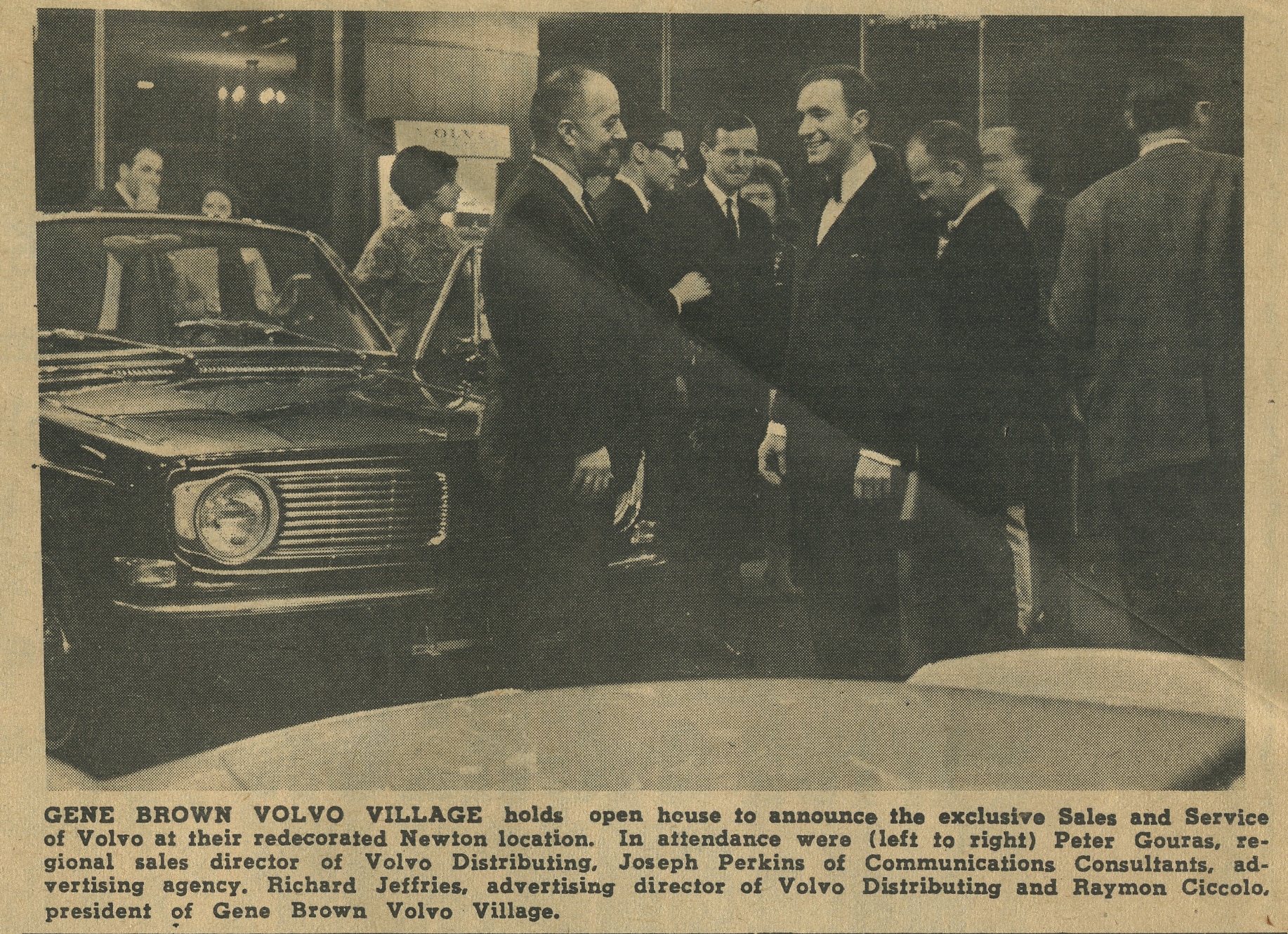 And succeed he did.
Volvo Village grew and grew, and Ray acquired a 2nd Volvo store - Boston Volvo, near Central Square in Cambridge – as we officially became the Village Automotive Group. In the late 1980s we combined the 2 Volvo stores into one centralized location in Allston, and also absorbed the old Alewife Volvo into our operation. Recently we've added a location on the North Shore in Danvers.
In 2017 We Celebrated Our 60th Year
We take great pride in our longevity and our responsibility as Boston's only Volvo dealer and we look forward to many more years, selling and servicing Volvo vehicles and assisting our wonderful customers.