BRAND NEW BOSTON VOLVO CARS

The New Boston Volvo Cars
A look back at 61 N. Beacon Street's history and its current transformation
One of the rewarding aspects of creating the new Boston Volvo has been restoring a piece of local history. 61 N Beacon Street is close to 100 years old, built in the 1920s as the New England Regional Headquarters for the International Harvester Company, which built trucks and farm/heavy equipment for a growing America. Built during times when constructing interesting and beautiful buildings was the norm, 61 has a red brick façade, huge windows, and details such as lintels and an attractive cornice.
Welcome to our idea of luxury
Our Boston team of Volvo Experts would like to welcome you to our new home at 61 N. Beacon Street. Located next door to our former facility, our new showroom's stylish, sleek and innovative design will make all Volvo drivers feel right at home. Our indoor showroom allows you to browse Volvo models, check out all of the details and technology, and sit behind the driver's seat without having to worry about the weather outside. Whether visiting to purchase a new or pre-owned Volvo, or bringing your vehicle in for a service visit, you can expect to find we are still the same family‑owned dealership whose main goal is to provide you with overwhelmingly exceptional customer service experiences.
directions_car Sales & Showroom
61 N. Beacon St.
Parking is to the right of the new facility
build Vehicle Service
61 N. Beacon St.
Drive down the ramp on the left hand side of the new facility; stay to the right and turn, the service entrance is on the backside of the new building
settings Volvo Parts
75 N. Beacon St.
Located at our previous location to the left of the new facility. Drive down the ramp and stay to the left hand side.
And as our surroundings transform, so too does our brand. Volvo is setting a new standard for refined luxury with the award‑winning new XC90 and S90 models, with many more in the pipeline such as the upcoming new V90 wagon.
Since combining our 2 Boston-area Volvo stores into one mega Volvo dealership in Allston over 25 years ago, our home at 75 N Beacon Street has served us and our customers well. Formerly a Mack Truck facility, the size and scope of the building and grounds let us grow and evolve and take care of the long line of devoted Volvo customers who came to shop or to get their Volvo serviced. While this place holds many memories, our facility is nearing the end of its functional life; in other words, we are showing our age!
Many will remember 61 N Beacon Street as the world headquarters/outlet store for New Balance, prior to their moving down the road to Guest Street. The brick structure was quite-solidly built in 1925 as the New England regional headquarters for the International Harvester Company, which for those who don't know produced farm equipment and heavy equipment for a growing America. 61 N Beacon features an attractive, red brick facade with original architectural details such as stone lintels, cornice, and arched windows. Our plan is to restore this historical building to its former glory.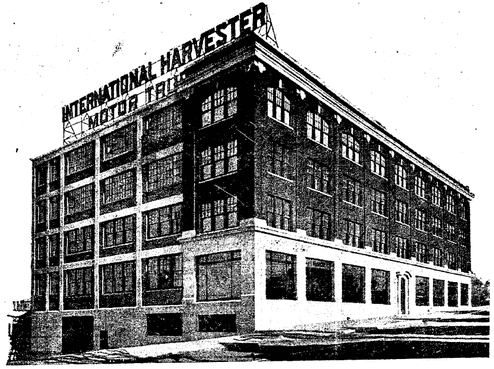 ---
Historical Research
In doing some historical research, we came across the Wisconsin Historical Society website; they hold a treasure trove of old images from International Harvester. Below are some images from last century, along with what our old building looks like now.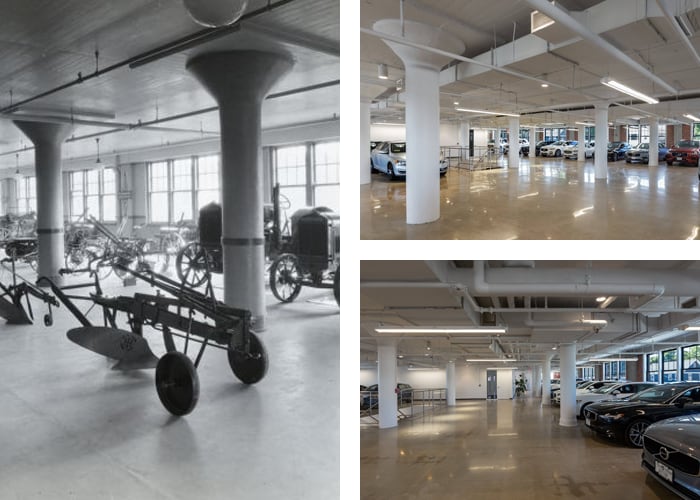 Photo Credit: Wisconsin Historical Society, WHS-84232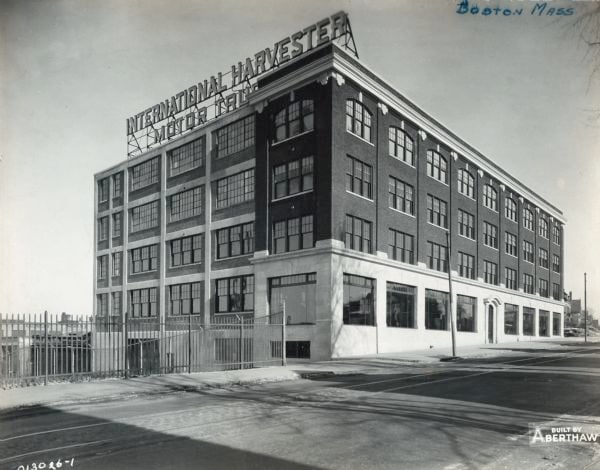 Photo Credit: Wisconsin Historical Society, WHS-85840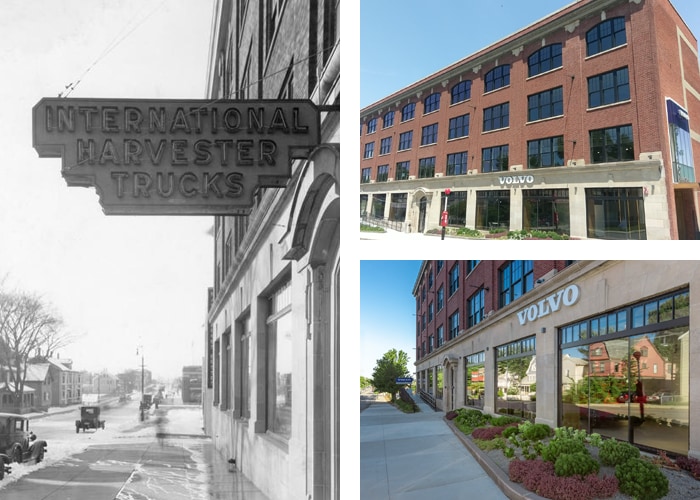 Photo Credit: Wisconsin Historical Society, WHS-10381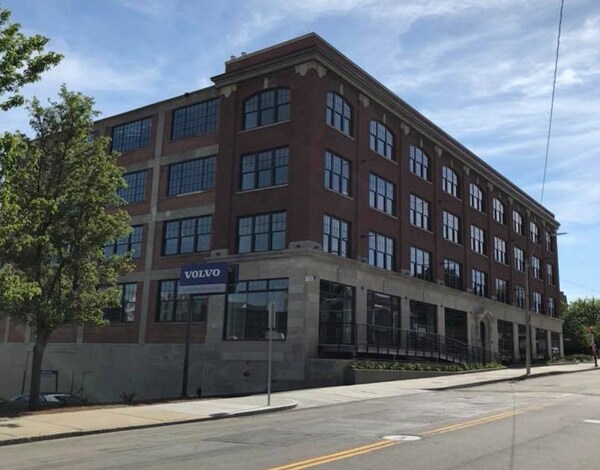 *Image issued by the Wisconsin Historical Society. Use of the image requires written permission from the staff of the Division of Library-Archives. It may not be sold or redistributed, copied or distributed as a photograph, electronic file, or any other media.